Motorized TimeLapse slider features and specifications
Camera is controlled by microprocessor remotely (wireless) by using IR remote control located on the cart. It means that you don't need camera compatible with timelapse function (Timelapse photo) or any other intervalometer.
Basic features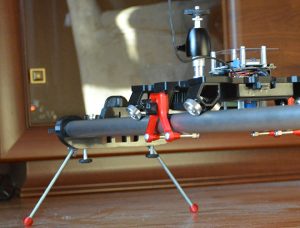 controlled by 100% reliable computer

precise control of time pause between steps 
precise control of steps length
different movement setups

movement speed control

adjustable movement direction

adjustable delayed start up to 24 hrs.

integrated wireless remote control - IR (infrared) remote control or cable control

adjustable screen brightness
you can control movements manually (without motor) - for example during video recording

slider is suitable for taking macro photos with FOCUS STACKING technique

simple assembly and disassembly
different diameters lengths of rails without any intervention to construction of the slider
attachable DRIFT TimeLapse for 360 degree camera rotation
no wires, all electronics is located on the cart

Tecnical specifications of TimeLapse slider

Ardu

Lapse

MAXI Drive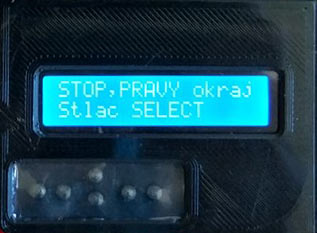 TimeLapse specifications
trails length: 0.6 m, 0.8 m, 1m, 1.2 m, 1.6 m, 2m, 2.4 m (you can choose)
load capacity: 7 kg in horizontal movement, 3 kg/45°, 2 kg in 90° degree angle (vertical movement)
time pause between steps: 0,5 sec - 24 hrs.
time pause between steps can be changed during the movement
step length: 0,5 mm - 5 cm
adjustable number of steps: exact amount or to the edge of rails
1/4 inch or 3/8 inch thread of camera tripod holder
power supply 12 V, battery or external power supply

FREE Gift

 - 3 x 3.7 V batteries, 3x3400 mAh + charger - valued

41,- Euro !
TimeLapse special functions
adjustable motor speed: 12 speeds, from 0.8 mm per sec. to 7 mm per sec.
motor breaking: on/off
delayed start: 1 sec. - 24 hrs.
adjustable movement direction - left / right
adjustable photo impuls length: 10 ms - 1000 ms (milliseconds)
adjustable minimum time step
4+1 movement setups
automatic calibration to the edge of rails - to left / to right
replacable rails
remembers last setup used
adjustable screen brightness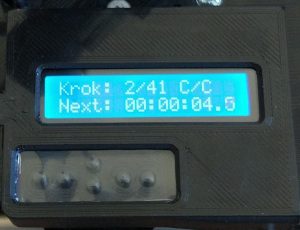 Movement setups of Timelapse
step mode
fluent movement mode
static mode, without movement - only taking photos
zik-zak setup - endless movement back and forth
manual movement without motor, for example during taking video
step mode for Focus Stacking technique
Cameras supported
IR (infrared) control supports - IR controlled cameras (Canon, Nikon, Olympus, Pentax, Sony, Minolta)
wired trigger supports (optional accessories)